Privacy Policy
Your privacy and security are as important to us as your satisfaction with our service. We'll do everything within our power to protect you when you visit our site and use our services. That's a promise. Below you can find the details of our privacy policy, and please be sure to contact us if you have any questions or concerns about your use of CarHirePhuket.com.
General
This is the web site of CarHirePhuket.com. CarHirePhuket.com is a marketing entity based in Phuket Thailand. Our physical address is: Moo 2, Wicet Road, Rawai, Phuket 83100, Thailand.
Your questions regarding privacy issues, or any other feedback you have about our website and service, can be addressed to CarHirePhuket.com via our online contact form.
Cookies
When you visit CarHirePhuket.com your browser will receive cookies which enable our booking application to function. No personally identifiable information is stored in cookies used on this site. Aggregate user statistcs are collected via first-party cookies placed by our web-statistics application — Google Analytics — and our Pay-Per-Click provider — Google Adwords — will also set cookies to enable measurement of our PPC campaigns. In addition, third party vendors, including Google use cookies set during a user's visit to CarHirePhuket.com in order to serve ads related to those prior visits. User may opt out of Google's use of cookies by visiting Google advertising opt-out page.
The primary use of cookies on CarHirePhuket.com is to collect web usage data that lets us improve our service, update content of our web pages, and monitor the overall user experience of our website. We hope this translates to a great service, and we're very interested in hearing from you if you have any feedback or suggestions for making our site better.
Email Addresses
We collect the e-mail addresses of those who communicate with us via our online contact form, and email addresses volunteered by the consumer, such as survey information and/or site registrations. If you submit your email address to CarHirePhuket.com it will be used only for the purpose intended, and will not be shared or sold to any third parties.
Personally Identifiable Information
CarHirePhuket.com does not collect any personally identifiable information ("PII") other than that solicited via our online contact form. If you supply us with your email address you will only receive the information for which you provided us your email address.
Security
The transfer of certain types of sensitive information such as financial information will only occur via a secure server connection, otherwise known as SSL. You can usually identify if your connection is secure in your web browser (e.g. via a padlock icon in the address bar). CarHirePhuket uses industry standard 256bit Thawte SSL certificate, and you can check the status of our SSL cert at any time by clicking on the padlock icon displayed in the header of our website.
Credit Card numbers are not recorded in any database operated by CarHirePhuket.com. When you enter credit card details those details are passed via SSL to CarTrawler our car rental booking provider. Cartrawler is the trading name of Etrawler Limited — an Irish registered company.
Applicability
This privacy policy applies to CarHirePhuket.com. By using the booking engine provided on CarHirePhuket.com your details and information will be passed to a third party — Etrawler Limited — for the purpose of confirming your booking. Neither CarHirePhuket.com nor any of its partners, associates, consultants, employees or other representatives will be liable for loss or damage arising from the usage of said third party, nor does this privacy policy extend to that third party.
Changes to this policy
CarHirePhuket.com may make changes to, or withdraw any part of, the privacy policy described here. You should visit this page in future to read the applicable privacy policy document. If you are concerned about how your information is used, you should check back at our website periodically, we will post the policy changes to our website to notify you of these changes and we will use for these new purposes only data collected from the time of the policy change forward. If you are concerned about how your information is used, you should check back at our website periodically.
Breahces
If you have any concerns that your privacy has been breached in any way you may contact us using the online contact form.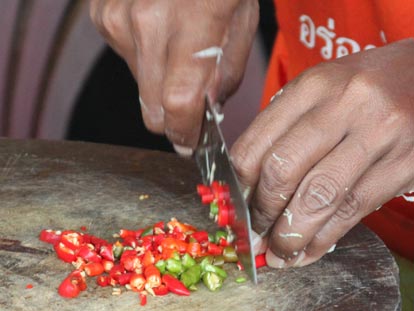 About Us
We have one goal - find the cheapest rental deals available in Phuket and Thailand. We compare all leading Thai providers in real-time to bring you the lowest rates. Find the best Phuket rental deal today!
About Us

How It Works

Car Hire FAQ

Contact

Manage Booking

Privacy Policy

Terms & Conditions

Interesting Sites
How to Hire
Enter Your Details Simply select your pick-up and drop-off dates and locations, and enter your age, currency and country of residence

Select the Best Deal We'll show you the cheapest car hire deals from local car rental companies operating via Phuket and Thailand.

Book the Best Deal Securely book cheap car hire, with the reassurance of free booking cancellations and amendments*.
Most Popular Hire Locations