Car Hire in Phang Nga
An alternative rental location for those travelling in the southern part of Thailand is Phang Nga (in case you did not pick up a Phuket International Airport rental).
CarHirePhuket.com gets you into a vehicle in the heart of the province, and gives you the freedom to explore the beaches of the Andaman Sea as well as the wonderful mountains and jungles of the surrounding region.
Our Phang Nga location offers the best selection of rental vehicles in the area, and offers a selection of cars suitably equipped for any of the varied road conditions can be found here. All-terrain, all-automatic, and all-topless (convertibles) vehicles can be found and booked.
Start now by entering your hire dates, review the best rental deals from top Thai providers, and book great hire deals in Phang Nga.
Budget Car Hire – Toyota Yaris

1.4 Litre, Automatic, Aircon, Radio CD Player, 5 Door, Seats 4

Executive Car Rental – Nissan Maxima

2.2 Litre, Automatic, Aircon, Radio CD Player, 4 Door, Seats 5

Luxury Car Hire – Mercedes E-Class

3.0 Litre, Aircon, Radio CD Player, 4 Door, Seats 5

7 Seat Car Rental – Volkswagen Touran

2.5 Litre, Automatic, 4WD, Aircon, Radio CD Player, 5 Door, Seats 7

9 Seat Car Rental – Toyota Van

2.5 Litre, Automatic, 4WD, Aircon, Radio CD Player, 4 Door, Seats 9
back to top
Pick-Up/Drop-Off Point in Phang Nga
Car Rental Phang Nga – rental cars available to hire from the top Thai rental companies operating in Phang Nga district:
9/9, Moo 1

,


Kuk-Kak

,


Phang Nga

82190

,


Thailand
This Car Hire Phuket page contains the Phang Nga car hire pick-up point information. www.carhirephuket.com
CarHirePhuket.com permalink for this page: Car Rental Phang Nga
Other rental locations near Phang Nga
back to top
Phang Nga, Southern Thailand's Nature Reserve
Phang Nga is located just north of Phuket Province, and is renowned for natural and wide ranging beauty: from the roaring surf of James Bond Island (Ko Tapu), to the tops of wild and magical bamboo-forested mountains, Phang Nga offers a bit of nature for all.
Once a part of Burma, Siamese troops expelled the Burmese in 1824, and King Rama II then took the area for his own. In 2004, the Bay of Phang Nga was devastated by the Tsunami disaster, but today the area has fully recovered and has been completely rejuvenated for the tourist market.
From Elephant Cave Trekking to Rock Climbing to Trekking, to Golf and Diving, Phang Nga is the place to be, and is off the beaten track just enough to offer unspoiled land and seascapes that rival any other on the planet.
And to appease the taste buds, this part of Thailand is well known for spicy curries and Indian-style biryayani, with Panyi Island most famous for spicy shrimp paste and baked fish cakes.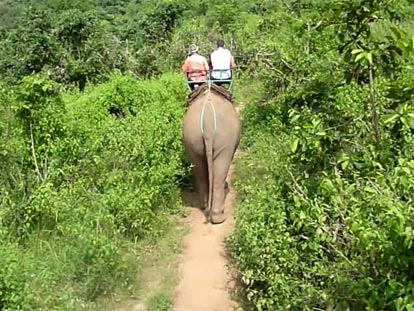 back to top
Things To Do in Phang Nga
As Phang Nga is a natural wonderland, one would expect the outdoors to prevail and to offer the best in outdoor adventure (below are just a few to get you started), however, it should be noted that Phang Nga also offers a laid back nightlife similar to the one found at Krabi, where one can find beer bars and live music sprinkled amongst the turquoise bays and fresh sand beaches.
Ao Phang-nga National Park on Phang-nga Bay has long been a national park treasure and offers scenic views of massive limestone formations all along the shores of the white sand beaches. There is also a number of water caves in the area, as well as mangroves and many small islands to visit.
Mu Ko Similan National Park is another national park that offers a group of small islands to explore, and is a favorite site amongst divers of all ages and of all skill sets.
Khao Lampi-Hat Thai Mueang National Park covers 18,000 acres and attracts tourists who love waterfalls, as there are several large and multi-tiered falls that run year round. The park also hosts the annual Sea Turtle Festival, where one can see and even help the hatchlings make it to the safety of the sea.
Wat Suwannakhuha and Wat Rat Uppatham are both temples nestled amongst mountains and caves, where one can find great trekking as well as statues of goddesses and images of Buddha and royalty etched into the cave walls.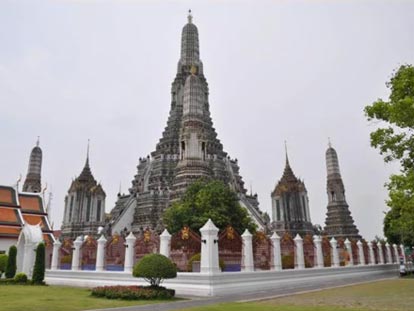 2023Dec
Explore Spectacular Caves and Islands by Sea Canoe
If you're looking for something different, but at the same time so memorable that it might define your stay here in Phuket, then John Gray's Sea Canoe is the real-deal. From Phuket you can choose day trips including "Hong by Starlight or a Day in the Islands, and multi-day expeditions are also available. If you're in doubt check out the press coverage published on the site.
Website: John Gray's Sea Canoe.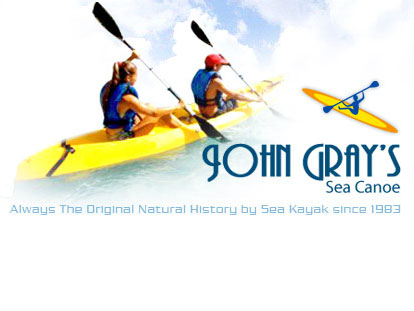 back to top
About Us
We have one goal - find the cheapest rental deals available in Phuket and Thailand. We compare all leading Thai providers in real-time to bring you the lowest rates. Find the best Phuket rental deal today!
About Us

How It Works

Car Hire FAQ

Contact

Manage Booking

Privacy Policy

Terms & Conditions

Interesting Sites
How to Hire
Enter Your Details Simply select your pick-up and drop-off dates and locations, and enter your age, currency and country of residence

Select the Best Deal We'll show you the cheapest car hire deals from local car rental companies operating via Phuket and Thailand.

Book the Best Deal Securely book cheap car hire, with the reassurance of free booking cancellations and amendments*.
Most Popular Hire Locations