Car Hire in Mai Khao, JW Marriott Resort
The JW Marriot Phuket resort is located just 6km north of Phuket International Airport, and is renowned as a luxury resort offering all the amenities you would expect from a 5-star Marriott vacation and business center.
Hiring a car from CarHirePhuket.com at JW Marriott Resort saves you the hassle of waiting for a hire at the airport, and is the perfect transportation choice for excursions into the island of Phuket – or to the northeastern areas of Phang-nga, Surat Thani and Krabi.
Renting at the JW Marriott Resort also gives you the lowest rates and best selection on the island, where you can choose your make and model online, all from the convenience of your Marriot suite.
Start your search now by entering your hire dates, then view real-time car rental offers from 5 of Thailand's top car rental companies to find the cheapest rates, select the most suitable vehicle class, and securely book cheap car hire at Mao Khao beach. It's that easy!
Budget Car Hire – Toyota Yaris

1.4 Litre, Automatic, Aircon, Radio CD Player, 5 Door, Seats 4

Executive Car Rental – Nissan Maxima

2.2 Litre, Automatic, Aircon, Radio CD Player, 4 Door, Seats 5

Luxury Car Hire – Mercedes E-Class

3.0 Litre, Aircon, Radio CD Player, 4 Door, Seats 5

7 Seat Car Rental – Volkswagen Touran

2.5 Litre, Automatic, 4WD, Aircon, Radio CD Player, 5 Door, Seats 7

9 Seat Car Rental – Toyota Van

2.5 Litre, Automatic, 4WD, Aircon, Radio CD Player, 4 Door, Seats 9
back to top
Pick-Up/Drop-Off Address & Location
Car Rental Mao Kao – Hire all car types at best rates from leading Thailand rental companies at JW Marriott Mao Kao Beach:
231 Moo 3,




Mai Khao

,


Phuket

83110

,


Thailand
This Car Hire Phuket page contains the Mao Kao car rental location details. www.carhirephuket.com
CarHirePhuket.com permalink for this page: Car Hire Mao Kao Beach
Other rental locations near Mai Khao, JW Marriott Resort
back to top
JW Marriott Resort, an Unspoiled Paradise
The Phuket JW Marriott Resort is situated along 17kms of pristine Mai Khao Beach, and was designed to provide sweeping views of the Andaman Sea with low rock walls, expansive reflection pools, and manicured lily ponds.
Set amid 11 hectares of lush tropical forest, landscaped gardens, and natural costal wetlands, the Phuket JW Marriott Resort fits in perfectly to the adjacent environment of the Sirinath Marine National Park and Sea Turtle Nesting areas. Visit PhuketPictures.com for more photos of Phuket island.
In addition to the natural setting of the resort, guests are very near the Blue Canyon Country Club, which was awarded the "Best Golf Course in Asia" by Asia Golf Monthly Magazine.
The resort itself has been graced with many awards as well, being named one of the GOLD LIST 2010 places to stay by Condé Nast Traveler, and also listed as one the world's top 25 resorts in Business Week Magazine.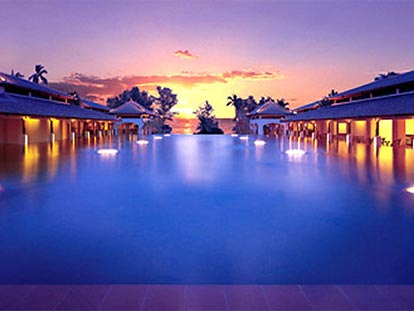 back to top
Things To Do Near Mai Khao
The Phuket JW Marriott Resort offers the usual plethora of 5-star resort activities, but unique to this resort are: Jungle trekking adventures, Elephant Trekking, and horseback riding.
This resort is also a gateway to the Similan Islands, and offers excursions to some of the best reef diving anywhere in the world. These islands also represent some of the most pristine islands on the planet, and the 9-island chain is declared a national park that is home to many rare and endangered species of wildlife – both above and below the water.
In addition to using the Phuket JW Marriott Resort as a base for northern exploration, the southern parts of Phuket can easily be reached with a Phuket JW Marriott Resort car hire. Points south that should not to be missed include:
Patong Beach (40km away) is the island's premiere nighttime party spot, and also sports the widest beach on the island.
Phra Nang Sang Temple and the Phra Tang Temple (20km away) are two of the island's most cherished of spiritual monuments, and are great places to visit in order to learn more about Thai island culture.
Phuket Aquarium, Phuket Fantasea, and Phuket Seashell Museum (40km away) are all places the entire family can enjoy, and where natural science exhibits as well as cultural shows abound.
Tarzan's Jungle Bungy Jump (33 km away) is a 50m/165ft bungy jump over a lagoon that is hidden away in a lush tropical jungle. Those courageous enough have the option of diving in tandem with a partner, diving backwards, or diving into the lagoon itself (water touch bungy).
You can find some nice guides and information about the northern part of Phuket island over on PhuketNorth.com, and 1stop Phuket's Mao Khao guide page also has good information to help you plan your trip.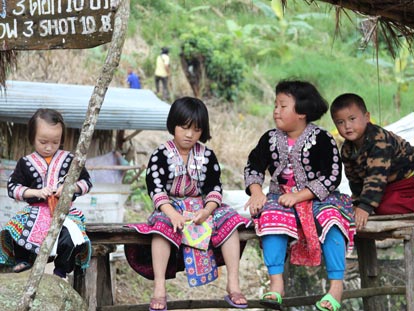 2023Nov
Chao Nam (Sea Gypsy) Setting Adrift Boats Ceremony
Rawai, Sapam, Koh Sirey, Lam Lah
Twice annually, before monsoon and after
In the middle of the 6th and 11th month of each year, the sea gypsies of Phuket celebrate for 3 days in dance (Rahm Rong Ngeng), drink, and boat making. An elaborate boat called a "prahu" is built that contains clippings of hair, small doll effigies and other personal effects, and then is set adrift by the gypsies in hopes of driving away all suffering and sorrow. The sea gypsy villages in Rawai and Sapam hold their ceremonies on the 13th, Koh Sirey celebrates this festival on the 14th, and Lam Lah on the 15th.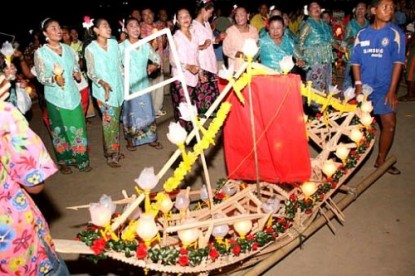 back to top
About Us
We have one goal - find the cheapest rental deals available in Phuket and Thailand. We compare all leading Thai providers in real-time to bring you the lowest rates. Find the best Phuket rental deal today!
About Us

How It Works

Car Hire FAQ

Contact

Manage Booking

Privacy Policy

Terms & Conditions

Interesting Sites
How to Hire
Enter Your Details Simply select your pick-up and drop-off dates and locations, and enter your age, currency and country of residence

Select the Best Deal We'll show you the cheapest car hire deals from local car rental companies operating via Phuket and Thailand.

Book the Best Deal Securely book cheap car hire, with the reassurance of free booking cancellations and amendments*.
Most Popular Hire Locations