Car Hire in Patong
Patong is one of Thailand's premiere beach towns, centrally located on Phuket Island, and CarHirePhuket.com makes this one of the easiest places to hire a car — offering a wide selection of rental vehicles with the lowest rates on the island. CarHirePhuket.com will place you in a new vehicle designed to provide the utmost in comfort, safety, economy and style, regardless of the size of your travelling troupe.
Coming soon – we'll be launching a new site offering Guaranteed Lowest Pricing for Phuket car rentals, including Patong and Phuket International Airport. Sign-up today to receive a special introductory 5% discount hire coupon.
For example, to visit Phuket's numerous waterfalls and other fantastic outdoor attractions, the open-air Suzuki Vitara combines great mileage with a 110% fun factor, with the freedom to visit an isolated beach for a sunset in the late afternoon, and then be downtown Patong in time to join in the evening's teeming nightlife.
Regardless of your excursion specifics, CarHirePhuket.com has the perfect hire car for your Patong beach adventure, and all with the cheapest prices around.
Simply enter your hire dates, view real-time Patong car rental deals from the top 5 car rental companies in Thailand, select the vehicle class that makes you look good, and book cheap car hire at Patong Beach. It couldn't be easier, more secure or convenient. Search for best value Patong car rentals now!
Budget Car Hire – Toyota Yaris

1.4 Litre, Automatic, Aircon, Radio CD Player, 5 Door, Seats 4

Executive Car Rental – Nissan Maxima

2.2 Litre, Automatic, Aircon, Radio CD Player, 4 Door, Seats 5

Luxury Car Hire – Mercedes E-Class

3.0 Litre, Aircon, Radio CD Player, 4 Door, Seats 5

7 Seat Car Rental – Volkswagen Touran

2.5 Litre, Automatic, 4WD, Aircon, Radio CD Player, 5 Door, Seats 7

9 Seat Car Rental – Toyota Van

2.5 Litre, Automatic, 4WD, Aircon, Radio CD Player, 4 Door, Seats 9
back to top
Patong Pick-up/Drop-off Point
Car Rental Patong – Hire all car types at best rates from leading Thailand rental companies at Patong Beach:
Le Meridien Beach Resort


29 Soi Karon Nui,




Karon

,


Phuket

83100

,


Thailand
This Car Hire Phuket page contains the Patong car rental location details. www.carhirephuket.com
CarHirePhuket.com permalink for this page: Car Hire Patong Beach
back to top
Patong, Phuket's Most Popular Beach Resort
Patong Beach is located central and on the west side of Phuket Island (facing the Andaman Sea), and for decades has been one of Thailand's top tourist attractions, featuring one of the longest and widest beaches in the country. With Phuket being Thailand's largest island, Patong is the perfect home base for exploring what the entire area has to offer.
Offering a world-renowned nightlife, as well as inexpensive shopping and best of class food and lodging, its no wonder that Patong is one of the world's most favored vacation spots, and recognized by Fortune Magazine as one of the top 5 retirement destinations on the planet.
Patong's central location gives you easy access to surrounding beaches and attractions, such as Hat Karon, the island's second largest beach, and Kathu Waterfall, as well as Phuket Fantasea – which is billed as Thailand's "ultimate" cultural theme park. Visit PicturesPhuket.com to view photography of the island. Visitors looking for Patong hotels can find some good unbiased reviews along with some great local Patong guides over on PhuketFever.com.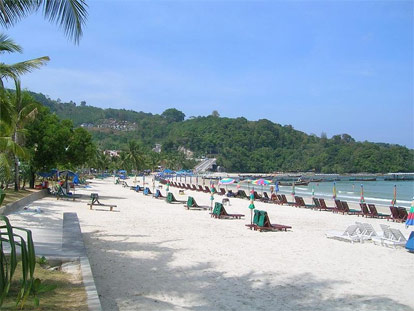 back to top
Things To Do & Places To Visit in Patong
With Patong as your base camp, there are things to do and see that will satisfy everyone in your family, regardless of interests.
For example, for history buffs and anyone interested in Thai culture, a visit to the Two Heroines Monument and the Thalang National Museum is a must, where one can explore the rich history of the island dating back hundreds of years.
Getting Close to Nature
For outdoor enthusiasts who want jungle fun away from the sandy beaches, there is the Khoa Phra Wildlife Wildlife Park, where you can wander for hours through virgin forests and perhaps glimpse some of the island's most exotic of creatures.
Worshipping the Sun
And for daytime beach fun, the possibilities are endless in Patong and surrounds. Squeaky clean white sand beaches and coral reefs offer all the summer fun imaginable, with year round snorkeling, windsurfing, sailing and diving, as well as many an isolated spot or two along the 3 kilometer-long beach, where you can sit back with a paperback and just enjoy a simple sunbath – or even an informal Thai beach massage!
Sunset and Beyond
After watching an amazing sunset from View Point, one can quickly drive back into Patong for the wild nightlife featuring some of the best seafood restaurants in the country, with Bangla Road and the Paradise Complex offering a multitude of varied theme bars, discos, and go-go clubs. If you're interested in learning more about Patong check out the Patong beach guide over on 1stopPhuket.com. Read more about all aspects of Phuket over on KnowPhuket.com.
Patong and Phuket offer a fantastic variety of events and activities throughout the year. We update the listings below regularly to include the latest events calendar: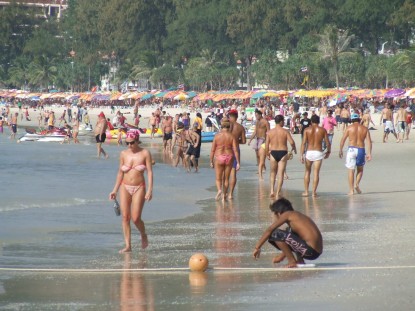 2023Dec
Explore Spectacular Caves and Islands by Sea Canoe
If you're looking for something different, but at the same time so memorable that it might define your stay here in Phuket, then John Gray's Sea Canoe is the real-deal. From Phuket you can choose day trips including "Hong by Starlight or a Day in the Islands, and multi-day expeditions are also available. If you're in doubt check out the press coverage published on the site.
Website: John Gray's Sea Canoe.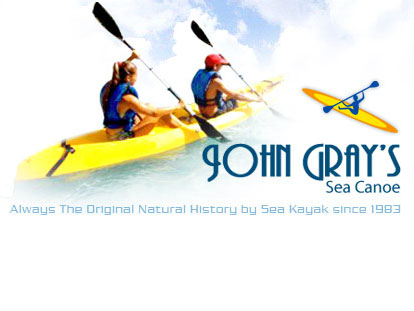 2023Nov
Chao Nam (Sea Gypsy) Setting Adrift Boats Ceremony
Rawai, Sapam, Koh Sirey, Lam Lah
Twice annually, before monsoon and after
In the middle of the 6th and 11th month of each year, the sea gypsies of Phuket celebrate for 3 days in dance (Rahm Rong Ngeng), drink, and boat making. An elaborate boat called a "prahu" is built that contains clippings of hair, small doll effigies and other personal effects, and then is set adrift by the gypsies in hopes of driving away all suffering and sorrow. The sea gypsy villages in Rawai and Sapam hold their ceremonies on the 13th, Koh Sirey celebrates this festival on the 14th, and Lam Lah on the 15th.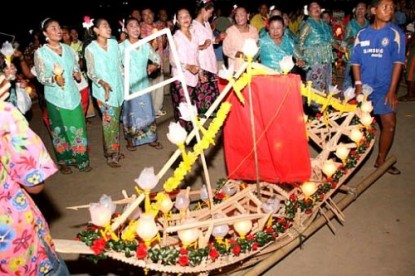 back to top
About Us
We have one goal - find the cheapest rental deals available in Phuket and Thailand. We compare all leading Thai providers in real-time to bring you the lowest rates. Find the best Phuket rental deal today!
About Us

How It Works

Car Hire FAQ

Contact

Manage Booking

Privacy Policy

Terms & Conditions

Interesting Sites
How to Hire
Enter Your Details Simply select your pick-up and drop-off dates and locations, and enter your age, currency and country of residence

Select the Best Deal We'll show you the cheapest car hire deals from local car rental companies operating via Phuket and Thailand.

Book the Best Deal Securely book cheap car hire, with the reassurance of free booking cancellations and amendments*.
Most Popular Hire Locations