Car Hire in Chiang Mai Holiday Inn
Chiang Mai Holiday Inn (formerly Sheraton) is located in the heart of the city that is nestled in the middle of Thailand's northern mountains. Surrounded by jungle forests and flanked by gentle running rivers, Chiang Mai is a great place to drive on out and see the countryside.
CarHirePhuket.com's Holiday Inn pick-up point is also one of the better places to pick up a car inside the city, alongside of Car Hire Chiang Mai Airport and Chiang Mai Airport (CNX) that is.
The pickup point at the Chiang Mai Holiday Inn is staffed with knowledgeable and friendly staff, just waiting to hand over the keys to a new car hire of your choosing. Start your search now to find all the best rental deals offered by the top hire companies operating in CHiang Mai — cheap car hire is just a search away!
Budget Car Hire – Toyota Yaris

1.4 Litre, Automatic, Aircon, Radio CD Player, 5 Door, Seats 4

Executive Car Rental – Nissan Maxima

2.2 Litre, Automatic, Aircon, Radio CD Player, 4 Door, Seats 5

Luxury Car Hire – Mercedes E-Class

3.0 Litre, Aircon, Radio CD Player, 4 Door, Seats 5

7 Seat Car Rental – Volkswagen Touran

2.5 Litre, Automatic, 4WD, Aircon, Radio CD Player, 5 Door, Seats 7

9 Seat Car Rental – Toyota Van

2.5 Litre, Automatic, 4WD, Aircon, Radio CD Player, 4 Door, Seats 9
back to top
Pick-Up/Drop-Off Holiday Inn Chiang Mai
Car Rental Chiang Mai Holiday Inn – Hire cars with all car types available from leading Thailand rental companies with pick-up from the Holiday Inn Chiang Mai:
Holiday Inn Chiang Mai


318/1 Chiangmai-Lamphun Road

,


Chang Moi

,


Chiang Mai

50300

,


Thailand
This Car Hire Phuket page contains the Holiday Inn Chiang Mai car rental location details. www.carhirephuket.com
CarHirePhuket.com permalink for this page: Car Hire Chiang Mai Holiday Inn
Other rental locations near Chiang Mai Holiday Inn
back to top
Chiang Mai, Home of Thai Cooking
Chiang Mai a wonderfully designed city far to the north of Bangkok and sitting along the banks of the Ping River. Very much an educational hub for most of Thailand outside of Bangkok, Chiang Mai is host to 5 of Thailand's largest Universities, as well as numerous Thai cooking schools and Thai massage institutes.
Culture and arts play an important role in this now modern city, and home in the city are many museums and concert halls, thus creating a progressive environment as pleasing as the natural beauty of the mountains that surround the city.
The weather is pleasing as well, with temperatures and rainfall being much more moderate then in the southern and central parts of the country.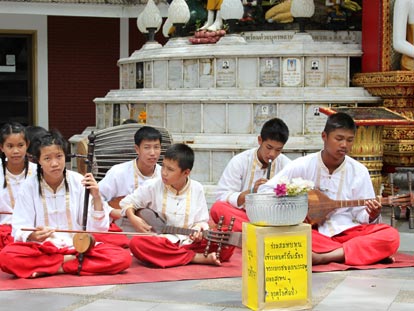 back to top
Things to do in Chiang Mai
Animal lovers will delight in the list of things to do below, from bird watching to hiking in the wild to elephant riding, the animal lover within you will always find something to do in and outside of Chiang Mai.
For example, an animal lover could spend days at the Chiang Mai Zoo, which opened in 1977 and has been running strong ever since. In 2008, an Aquatic Tunnel of 133 meters was opened on the premises, and has been a major attraction ever since.
The zoo covers 200 acres of land, is free of charge, and houses over 400 species of animals to include giant pandas, penguins, and elephants, as well as also having two large aquariums to wander from.
In addition to the Chiang Mai Zoo, animal enthusiasts will want to take a trip on the eco-friendly Zipline tour called the Flight of the Gibbon, which is run by an organization that donates 10% of their profits to gibbon reintroduction and rainforest conservation. This Rainforest Canopy tour takes you through hours of jungle, where bird watching and nature loving is the rule of the day.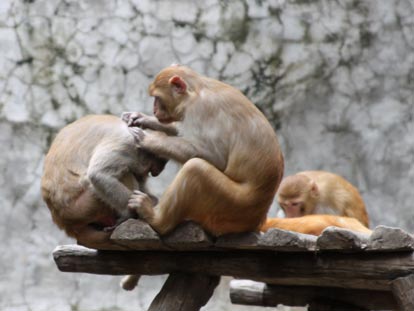 back to top
About Us
We have one goal - find the cheapest rental deals available in Phuket and Thailand. We compare all leading Thai providers in real-time to bring you the lowest rates. Find the best Phuket rental deal today!
About Us

How It Works

Car Hire FAQ

Contact

Manage Booking

Privacy Policy

Terms & Conditions

Interesting Sites
How to Hire
Enter Your Details Simply select your pick-up and drop-off dates and locations, and enter your age, currency and country of residence

Select the Best Deal We'll show you the cheapest car hire deals from local car rental companies operating via Phuket and Thailand.

Book the Best Deal Securely book cheap car hire, with the reassurance of free booking cancellations and amendments*.
Most Popular Hire Locations