Car Hire in Koh Samui (Downtown)
Koh Samui is an the 3rd largest island in the country and located in the Surat Thani Province, just off Thailand's east coast (Kra Isthmus) and very near the town of Surat Thani on the mainland. Our office in Borphud is the premier place to rent a car while staying on the island.
CarHirePhuket.com has by far the best selection of vehicles on the island, and offers models of vehicles built to take the terrain and guaranteed to be in tip-top running order, ready for any island excursion.
As well as being one of the best local hire providers, CarHirePhuket.com offers some of the cheapest rental rates with models of cars built to take the terrain and guaranteed to be in tip-top running order, ready for any island excursion. Start your search now to find great hire deals from 5 top Thai rental companies operating on Koh Samui, and let us find you the best rental deals — it's so easy, so start searching now!
Budget Car Hire – Toyota Yaris

1.4 Litre, Automatic, Aircon, Radio CD Player, 5 Door, Seats 4

Executive Car Rental – Nissan Maxima

2.2 Litre, Automatic, Aircon, Radio CD Player, 4 Door, Seats 5

Luxury Car Hire – Mercedes E-Class

3.0 Litre, Aircon, Radio CD Player, 4 Door, Seats 5

7 Seat Car Rental – Volkswagen Touran

2.5 Litre, Automatic, 4WD, Aircon, Radio CD Player, 5 Door, Seats 7

9 Seat Car Rental – Toyota Van

2.5 Litre, Automatic, 4WD, Aircon, Radio CD Player, 4 Door, Seats 9
back to top
Pick-up Point in Downtown Samui
Car Rental Koh Samui – Hire cars with all car types available from leading Thailand rental companies in Koh Samui:
Renaissance Koh Samui Resort and Spa (Formerly Buriraya Resort & Spa)
Laem Nan Beach, 208/1 Moo 4 T.Maret, Lamai, Koh Samui84310, Suratthani
Laem Nan Beach,
208/1 Moo 4,
Maret,
Lamai,,


Koh Samui

,


Suratthani

84310

,


Thailand
This Car Hire Phuket page contains the Koh Samui car rental location details. www.carhirephuket.com
CarHirePhuket.com permalink for this page: Car Hire Koh Samui
Other rental locations near Koh Samui (Downtown)
back to top
Koh Samui: Large Island, Low Profile
Malay fisherman first inhabited Koh Samui almost 15 centuries ago, and its believed the island name comes from the Chinese word Saboey, which means "safe haven." The island remained disconnected from the mainland until late in the 20th century, when the export of coconut and rubber became a big business for residents of Ko Samui.
Now the island's business is mostly tourism, and was highlighted when Cunard's flagship "The HMS Queen Victoria" docked in 2008 during the ship's world cruise.
Today, almost 2 million visitors arrive here a year, with most heading for the plentiful resorts and the beaches that Ko Samui has to offer.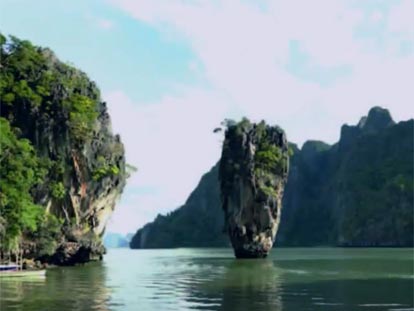 back to top
Things To Do
Koh Samui offers over a dozen full-featured beaches, but here are a few of the high points if you want to get out of the sun and off the sand:
Visit the Old House, a Chinese-style house that's over 200 years old and is telling in regards to Samui's cultural and lifestyle. Just see Grandpa Si or Grandma Maen Hancharoen, who will open the house to visitors and give you a friendly tour.
Walk in to Namtok Na Mueang Waterfall, which just takes about 30 minutes or less. There are purplish rocks that surround the flow of water gushing from a height of about 79 meters.
Drive to Namtok Hin Lat Waterfall, as this multilevel waterfall is easily accessible by car. Some of the many lower levels of the falls have big enough basins for swimmers to do laps in.
Go fruit shopping at Ban Lipa Yai Village, as this town grows the best Thai fruits: including mangosteen, rambutan, durian, and the famous langsat.
Take a drive around the island — check out 1StopSamui's Koh Samui tour ideas, SamuiGuide.net's Samui Guide and TourismThailand's official Koh Samui guide or just search on Google for some other sites.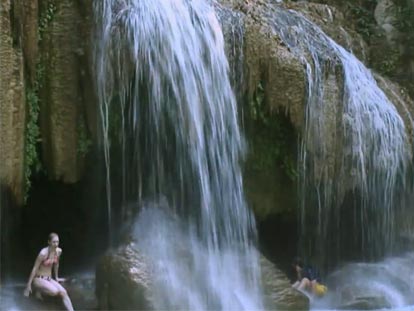 Feb18
Hat Yai Lantern Festival
Hat Yai
Annually
14

–

18

February

This festival is one of the most colorful in Thailand, if you can imagine; complete with huge paper dragons and all sorts of other animals – in addition to the traditionally designed Thai lanterns. The festival goes on all day with food and entertainment, but the lanterns are best enjoyed at night.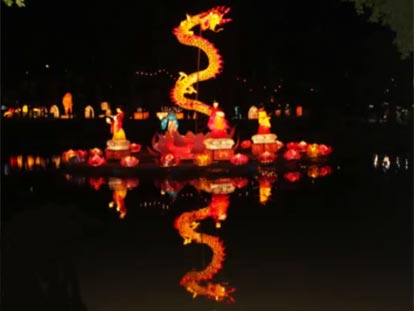 back to top
About Us
We have one goal - find the cheapest rental deals available in Phuket and Thailand. We compare all leading Thai providers in real-time to bring you the lowest rates. Find the best Phuket rental deal today!
About Us

How It Works

Car Hire FAQ

Contact

Manage Booking

Privacy Policy

Terms & Conditions

Interesting Sites
How to Hire
Enter Your Details Simply select your pick-up and drop-off dates and locations, and enter your age, currency and country of residence

Select the Best Deal We'll show you the cheapest car hire deals from local car rental companies operating via Phuket and Thailand.

Book the Best Deal Securely book cheap car hire, with the reassurance of free booking cancellations and amendments*.
Most Popular Hire Locations