Car Hire in Hat Yai Airport (HDY)
Hat Yai International Airport (HDY) serves the most southern part of Thailand, and serves over 800,000 travelers per year. Important to Muslim travelers each year, this airport is a gateway to Mecca, and to Malaysia as well.
That makes Hat Yai Airport the choice place to pick up a rental car when travelling over road in the region. CarHirePhuket.com's Hat Yai Airport location offers the best selection of cars, and at the best prices.
Search now and compare the best rental rates from top Thai and international hire providers. It couldn't be easier, simply search and let us find the best rental deals at Hat Yai Airport.
Picking up your rental could not get any easier — just exit the baggage claim area of the airport and our customer representatives will be waiting with keys in hand.
Budget Car Hire – Toyota Yaris

1.4 Litre, Automatic, Aircon, Radio CD Player, 5 Door, Seats 4

Executive Car Rental – Nissan Maxima

2.2 Litre, Automatic, Aircon, Radio CD Player, 4 Door, Seats 5

Luxury Car Hire – Mercedes E-Class

3.0 Litre, Aircon, Radio CD Player, 4 Door, Seats 5

7 Seat Car Rental – Volkswagen Touran

2.5 Litre, Automatic, 4WD, Aircon, Radio CD Player, 5 Door, Seats 7

9 Seat Car Rental – Toyota Van

2.5 Litre, Automatic, 4WD, Aircon, Radio CD Player, 4 Door, Seats 9
back to top
Pick-Up/Drop-Off in Hat Yai
Car Rental Hat Yai Airport – Hire cars with all car types available from leading Thailand rental companies in Hat Yai:
Hat Yai Airport (HDY)


Thung Tam Sao

,


Songkhla

,


Hat Yai

90110

,


Thailand
This Car Hire Phuket page contains the Hat Yai car rental location details. www.carhirephuket.com
CarHirePhuket.com permalink for this page: Car Hire Hat Yai Airport
back to top
Hat Yai, Gateway to Malaysia and Southern Thailand
Hat Yai Airport (HDY) is the gateway to the most southern tip of the country, and is located just 9 kilometers from the city of Hat Yai.
The city of Hat Yai is named after the popular jackfruit tree of Thailand (Mahat Yai) and originally was a small fishing village until the railway connected the village with northern parts of the country.
Now Hat Yai is a large metropolitan area that is well over 21 kilometers square, and has a predominately Islamic and Chinese citizenry of over 157,000 total.
Because of Hat Yai's southern nature, the weather is bit warmer and a bit wetter during the raining season, with an annual precipitation of over 500mm.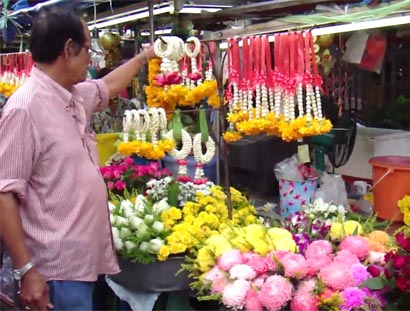 back to top
Things To Do in Hat Yai
Hat Yai is an extremely popular tourist spot for visiting Malaysians, and the area caters to that clientele very well. So while there, here are a few things not to miss doing:
Take a walk in the Hat Yai Municipal Park, which is just a short drive from city center on the Hat Yai-Songkhla Highway. This is the most popular of recreation areas for both residents and visitors, and hosts beautiful flower gardens with a large pond, aviarium, and numerous concessions. Don't forget to pay tribute to the jade statue of Guan-yin, a Chinese Goddess, who stands alone at the southern end of the park.
Have a splash in the Ton Nga Chang Waterfall, which is located inside the Ton Nga Chang Wildlife Sanctuary, and is about a 1/2 hour drive from the city. Here you can go for a short stroll or a full-blown trek and then spend the night with the wildlife.
And if you just want to lie down and get a massage, Hat Yai is one of the very best places to get a Thai Massage — so try the Garden Home Hotel or Hat Yai Central Hotel where the masseuses are experts.
Updated Events and Activities Calendar for Hat Yai Region
While in Hat Yai, here are just a few things that you and family can enjoy doing: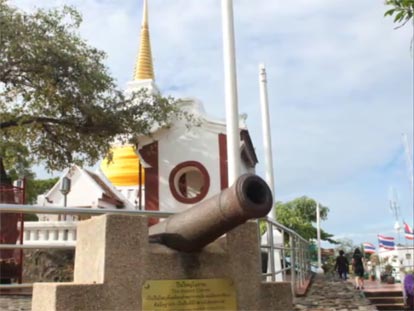 2023Dec
Royal Art Exhibition
Hat Yai City Art Chamber, Municipal Park
All Year-round
This special exhibition displays work from His Majesty as well as from other famous Thai contemporary artists.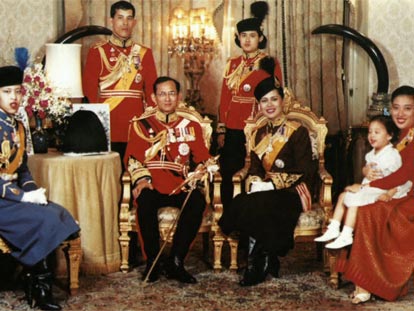 back to top
About Us
We have one goal - find the cheapest rental deals available in Phuket and Thailand. We compare all leading Thai providers in real-time to bring you the lowest rates. Find the best Phuket rental deal today!
About Us

How It Works

Car Hire FAQ

Contact

Manage Booking

Privacy Policy

Terms & Conditions

Interesting Sites
How to Hire
Enter Your Details Simply select your pick-up and drop-off dates and locations, and enter your age, currency and country of residence

Select the Best Deal We'll show you the cheapest car hire deals from local car rental companies operating via Phuket and Thailand.

Book the Best Deal Securely book cheap car hire, with the reassurance of free booking cancellations and amendments*.
Most Popular Hire Locations