Car Hire in Korat Airport (NAK)
The easiest place to hire a car when visiting Korat Thailand is the airport itself, as the selection is best and the convenience can't be beat — you can just step off your flight and get right behind the wheel of a hire vehicle of your choosing in a matter of moments.
To find our pick-up desk, just step outside the departure area within the airport, where our representatives are waiting.
In addition to being the friendliest place to hire a car in Korat, CarHirePhuket.com offers the best rates and widest selection of vehicles found anywhere in the city. Start your search now to find great deals from 5 top Thai providers operating at the airport, and let us find you the best rental deal — it's that easy!
Budget Car Hire – Toyota Yaris

1.4 Litre, Automatic, Aircon, Radio CD Player, 5 Door, Seats 4

Executive Car Rental – Nissan Maxima

2.2 Litre, Automatic, Aircon, Radio CD Player, 4 Door, Seats 5

Luxury Car Hire – Mercedes E-Class

3.0 Litre, Aircon, Radio CD Player, 4 Door, Seats 5

7 Seat Car Rental – Volkswagen Touran

2.5 Litre, Automatic, 4WD, Aircon, Radio CD Player, 5 Door, Seats 7

9 Seat Car Rental – Toyota Van

2.5 Litre, Automatic, 4WD, Aircon, Radio CD Player, 4 Door, Seats 9
back to top
Pick-Up/Drop-Off Point at Korat Airport
Car Rental Korat Airport (NAK) – Hire cars with all car types available from leading Thailand rental companies at Nakhon Ratchasima Airport (NAK):
Korat (Nakhon Ratchasima) Airport NAK


719/5 Mitraphab Road

,


Naimuang

,


Nakhon Ratchasima

30000

,


Thailand
This Car Hire Phuket page contains the Korat Airport (NAK) car rental location details. www.carhirephuket.com
CarHirePhuket.com permalink for this page: Car Hire Nakhon Ratchasima Airport
back to top
Korat Airport, also known as Nakhon Ratchasima
Nakhon Ratchasima Airport (NAK) is located 26 kilometers east of the city and is also referred to as Korat, or Khorat. Today, Happy Air services Nakhon Ratchasima Airport, with domestic flights to and from Bangkok, Hua Hin, Chiang Mai, Phuket, and Luang Prabang.
Navigating away from the airport in your new hire could not be easier, as once you exit, just take Thailand Route 2 (Mittraphap Road) west into town.
Once in town with your car from Car Hire Korat Airport, you can enjoy all this city of 150,000 has to offer, and excursions into the rest of the Isan region will be comfortable and safe.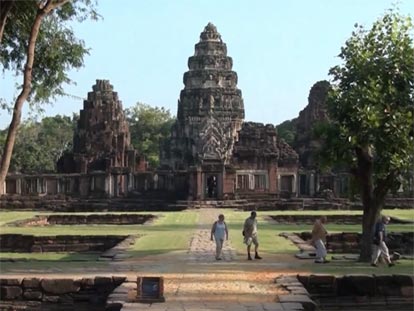 back to top
Things To Do, Places To See in Korat
As Korat is the third largest city in Thailand and the gateway to the Isan area (North Eastern Thailand), there are many places to visit and enjoy, with the list below being just a starting:
The Korat Royal Thai Air Force Base is just 8 kilometers south of the city and is both historically significant and relevant today. The United States Air Force used this large front-line facility during the Vietnam War, and had major squadrons of aircraft stationed there from 1962 to 1975. Today, Korat RTAFB is home to the 101, 102, and 103rd squadrons of the Royal Thai Air Force. Several statues of RTAF founders and other royalty are on display. Credit for B&W image, and to see more wonderful photos of the US base: www.fescanphoto.com/korat/
The Korat Zoo is thought to be one of the best in the region, and is located just 13 kilometers south of the city (taking Highway 304) and now sports a water park that is fun for the entire family.
The Thao Suranari Monument stands in city center and commemorates Lady Mo, who was the wife of deputy governor in charge of area during the Laotian attack on the city in 1826, when she reportedly saved the city by harassing the attackers and by getting them drunk.
In recent years, this rustic city has become home to many Americans and Europeans, attracted by inexpensive home and land prices, as well as its great location as the the gateway to 18 other Thai provinces.
Up-To-Date Events Diary for Nakhon Ratchasima
Here are some of the more popular annual events in or around Korat, and all within easy driving distance while behind the wheel of your Car Hire Korat Airport rental: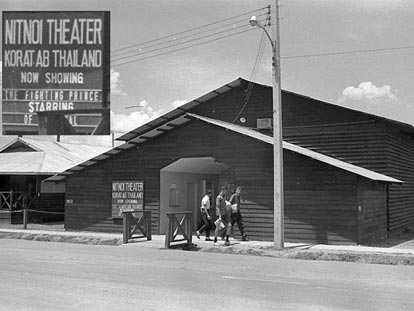 2023Nov
The Phimai Festival
Phimai Historical Park
Annually the second week of November
The local tourist board sponsors the Phimai Festival in order to help promote tourism in the region. This festival is held in tandem with the Phimai Boat Races, and activities include long boat racing, cultural performances, religious processions, and a light-and-sound show.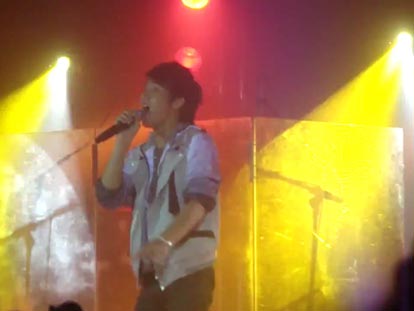 2023Nov
The Phimai Boat Races
Amphoe Phimai
Annually the second week of November
This ever-popular local event features long boat races from contestants living in nearby districts, with boats decorated in royal fashion. Competition is fierce, and top honors are much sought after.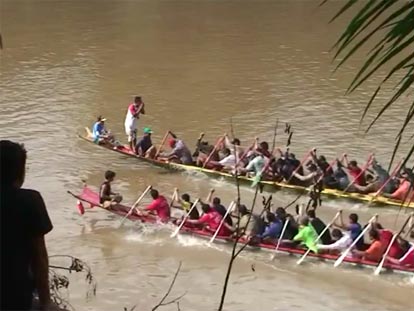 back to top
About Us
We have one goal - find the cheapest rental deals available in Phuket and Thailand. We compare all leading Thai providers in real-time to bring you the lowest rates. Find the best Phuket rental deal today!
About Us

How It Works

Car Hire FAQ

Contact

Manage Booking

Privacy Policy

Terms & Conditions

Interesting Sites
How to Hire
Enter Your Details Simply select your pick-up and drop-off dates and locations, and enter your age, currency and country of residence

Select the Best Deal We'll show you the cheapest car hire deals from local car rental companies operating via Phuket and Thailand.

Book the Best Deal Securely book cheap car hire, with the reassurance of free booking cancellations and amendments*.
Most Popular Hire Locations