Car Hire in Koh Samui Airport (USM)
Koh Samui Aiport (USM) is a privately owned airport on the 3rd largest island in the nation, and provides domestic flights to and from Bangkok, Chiang Mai, Krabi, Phuket, Trat, and U-Tapao, as well as international service to and from Hong Kong, Singapore and Subang.
Car Hire Koh Samui Airport has a large selection of brand new vehicles to hire, and our customer representatives are conveniently located just outside the baggage claim area of the airport, ready to hand you the keys to your car rental vehicle as soon as you disembark from your plane.
Search now to compare real-time car rentals offers from top Thailand car rental companies operating from Koh Samui Airport — we'll show the best car hire prices across all vehicle classes so you get a great car hire deal. Try it now – search and see for yourself the great car rental deals on offer!
Budget Car Hire – Toyota Yaris

1.4 Litre, Automatic, Aircon, Radio CD Player, 5 Door, Seats 4

Executive Car Rental – Nissan Maxima

2.2 Litre, Automatic, Aircon, Radio CD Player, 4 Door, Seats 5

Luxury Car Hire – Mercedes E-Class

3.0 Litre, Aircon, Radio CD Player, 4 Door, Seats 5

7 Seat Car Rental – Volkswagen Touran

2.5 Litre, Automatic, 4WD, Aircon, Radio CD Player, 5 Door, Seats 7

9 Seat Car Rental – Toyota Van

2.5 Litre, Automatic, 4WD, Aircon, Radio CD Player, 4 Door, Seats 9
back to top
Pick-Up/Drop-Off Point at Koh Samui Airport
Car Rental Koh Samui Airport – Hire cars with all car types available from leading Thailand rental companies operating at Koh Samui Airport (USM):
Koh Samui Airport (USM)


Bo Phut

,


Ko Samui

,


Surat Thani

84140

,


Thailand
This Car Hire Phuket page contains the Koh Samui Airport car rental location details. www.carhirephuket.com
CarHirePhuket.com permalink for this page: Car Hire Koh Samui Airport
Other rental locations near Koh Samui Airport (USM)
back to top
Koh Samui: a Small Package but Filled with Fun
Koh Samui Airport (USM) is your air portal to the island, and is just minutes away from any of the island's numerous destinations or resort areas. Ko Samui is also central to over sixty other islands in the area.
The island itself is only 15 kilometers across, with the central part of the island mostly uninhabitable highland jungle. The lowlands of the island are all connected with a single 51-kilometer road that runs along the coast, encircling the island.
Nathon is the oldest settlement on the island, and the major point for inter-island travel as well as a point of fishing.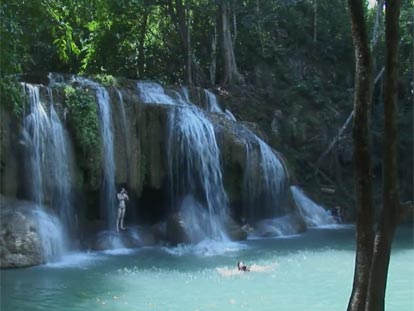 back to top
Things To Do
Koh Samui is an impenetrable jungle surrounded by fantastic beach towns, so most of what you can do is right here:
Nathon — The major port and administrative center of the island, nothing much here – skip and move on.
Laem Yai — On the northwestern tip, this secluded beach overlooks the islands of Angthong.
Mae Nam — A beautiful and extremely quiet and beach on the north coast.
Bophut — Home of Fisherman's Village, a very laid back area but starting to grow quickly.
Bang Rak — On the northeastern tip, here stands the Big Buddha.
Choeng Mon — This is another quiet and sleepy north shore beach.
Chaweng — On the south side, this is the largest and most built-up beach, with a hopping nightlife and a mix of posh hotels and lower-rent guesthouses.
Lamai — Samui's "other" south beach, and a little less posh then Chaweng.
Samui South Coast — A set of small but lovely beaches to include Bang Kao, Laem Set, Na Khai, Thong Krut, and Ban Hua Thanon.
More Ideas — There are lots of sites with great activity ideas: what to do in Samui, Samui Airport Guide and WikiTravels Koh Samui guide.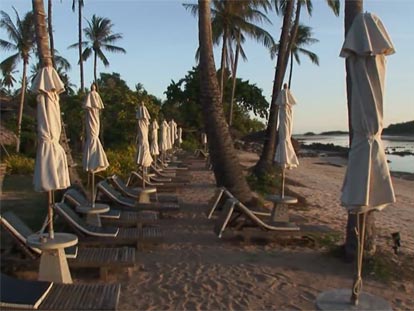 back to top
About Us
We have one goal - find the cheapest rental deals available in Phuket and Thailand. We compare all leading Thai providers in real-time to bring you the lowest rates. Find the best Phuket rental deal today!
About Us

How It Works

Car Hire FAQ

Contact

Manage Booking

Privacy Policy

Terms & Conditions

Interesting Sites
How to Hire
Enter Your Details Simply select your pick-up and drop-off dates and locations, and enter your age, currency and country of residence

Select the Best Deal We'll show you the cheapest car hire deals from local car rental companies operating via Phuket and Thailand.

Book the Best Deal Securely book cheap car hire, with the reassurance of free booking cancellations and amendments*.
Most Popular Hire Locations