Car Hire in Hua Hin
Hua Hin is a popular beach resort town in Thailand, and located on the northern portion of the Malay Peninsula just a 2-3 hour drive from Bangkok sitting in the north.
With that in mind, our pick-up point in Hua Hin should be the perfect choice for anyone planning to travel by car up or down the peninsula. The pick-up point is located in the center of Hua Hin, at the popular Grand Hotel and Plaza, which makes picking up your car as easy as sipping a mint julep in the hotel lobby.
Rental vehicles available in Hua Hin include the widest selection of cars on the peninsula, and we offer models to fit any budget, and any travel need. With a single search you can find the best car rental deals from 5 top providers — try a search now to find the best rates.
Budget Car Hire – Toyota Yaris

1.4 Litre, Automatic, Aircon, Radio CD Player, 5 Door, Seats 4

Executive Car Rental – Nissan Maxima

2.2 Litre, Automatic, Aircon, Radio CD Player, 4 Door, Seats 5

Luxury Car Hire – Mercedes E-Class

3.0 Litre, Aircon, Radio CD Player, 4 Door, Seats 5

7 Seat Car Rental – Volkswagen Touran

2.5 Litre, Automatic, 4WD, Aircon, Radio CD Player, 5 Door, Seats 7

9 Seat Car Rental – Toyota Van

2.5 Litre, Automatic, 4WD, Aircon, Radio CD Player, 4 Door, Seats 9
back to top
Car Rental Pick-Up/Drop-Off Point in Hua Hin
Car Rental Hua Hin – Hire cars with all car types available from leading Thailand car rental companies in Hua Hin:
The Hua Hin Grand Hotel and Plaza


222/2 Petchakasem Road

,


Hua Hin

,


Prachuabkhirikhan

77110

,


Thailand
This Car Hire Phuket page contains the Hua Hin car rental location details. www.carhirephuket.com
CarHirePhuket.com permalink for this page: Car Hire Hua Hin
back to top
Hua Hin, A Royal Treat on the Beach
Hua Hin has long been associated with Thai royalty and a favorite beach resort destination for decades.
The city of Hua Hin is fairly large, with a population of over 84,000, and is named after the row of rocks that line the bright white sand beach. Originally, the beach attracted a dislodged group of farmers and they settled there, naming the village Samore Riang, which means "rows of rocks."
But the beach also attracted others over the ages, as King Prajadhipok (Rama VII) liked the beach so much, he had a summer palace built here. Today Hua Hin's most important resident is His Majesty the King, and naval ships are often moored off the coast during his visits.
The town of Hua Hin also has a history in Western film, as the Railway Hotel (now a Sofitel) is the famous old building used as the Hotel Pnom Phen in the making of the film "The Killing Fields."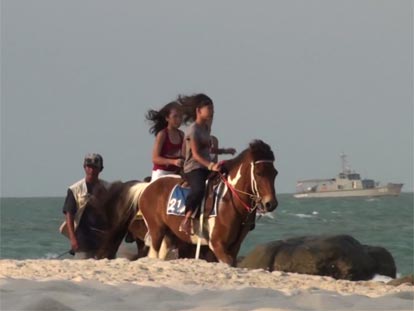 back to top
Things To Do & See in Hua Hin
Hua Hin is literally a place to sit on a rock and watch the tide come in. The beach there is beautiful, and the main 5-kilometer stretch is the perfect place for snorkeling and swimming, as well as seafood eating and enjoying a cool drink under a cabana. But if you get bored just sitting about, try one of these excursions:
Visit the Hua Hin Railway Station, as its Thailand's most beautiful. This wooden building used to house a royal pavilion in the Sanamchan Palace but was rebuilt at Hua Hin in 1968 as a transportation depot.
Take some photos from Hin Lek Fai Hill, which is located some 3 kilometers west of the central district and is a mountain some 160+ meters high. On top, you will find a public park with some great spots to capture the beach and surrounding area of Hau Hin below.
Take a hike to Pa La-u Waterfall, which is an eleven-tiered scenic waterfall located some 60 kilometers west of city center, and is surrounded within a yearlong verdant forest filled with exotic butterflies and birds.
If something a little on the strange side appeals, then a trip to the Spirit Houses of Brassiere Beach is in order, where there, according to legend, these spirit houses were built to appease the spirit of a fisherman's daughter who was torn to pieces and had her breasts thrown into the surf. They say she was killed because she was too desirable, and to this day, the local villagers hang brassieres on their spirit houses and pray for good luck and calm seas.
Events and Activities Calendar
While in Hua Hin, there is much to do, so here is a quick list of forthcoming events and activities to get you started: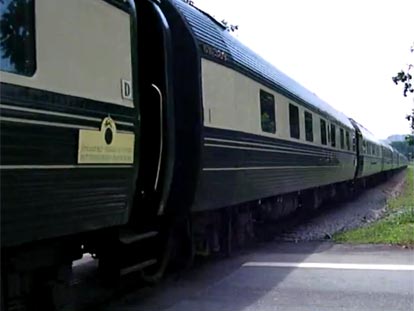 back to top
About Us
We have one goal - find the cheapest rental deals available in Phuket and Thailand. We compare all leading Thai providers in real-time to bring you the lowest rates. Find the best Phuket rental deal today!
About Us

How It Works

Car Hire FAQ

Contact

Manage Booking

Privacy Policy

Terms & Conditions

Interesting Sites
How to Hire
Enter Your Details Simply select your pick-up and drop-off dates and locations, and enter your age, currency and country of residence

Select the Best Deal We'll show you the cheapest car hire deals from local car rental companies operating via Phuket and Thailand.

Book the Best Deal Securely book cheap car hire, with the reassurance of free booking cancellations and amendments*.
Most Popular Hire Locations