Car Hire in Rayong
Rayong, the eastern seaboard area of Thailand, is an ideal place to rent a car and then just drive the low coastal plains for miles on end. And CarHirePhuket.com is just the place to find a vast selection of up-to-date and affordable vehicles that work perfectly for such an excursion.
Located in the sleepy town of Pluakdaeng, which means "ant hill full of red termites", you can pick up a rental that is guaranteed to be bug free, as CarHirePhuket.com vehicles are fully tested and meticulously maintained.
CarHirePhuket.com has a great range of models to choose from, and makes travelling the entire province a breeze, especially with their brand new cars that all come equipped with air conditioning.
Search now, and sit back and let us compare real-time offers from top Thai hire companies operating in Rayong — we'll show the best rental deals across all classes so you get cheap car hire without the all the hassle. Go ahead – search now and see for yourself!
Budget Car Hire – Toyota Yaris

1.4 Litre, Automatic, Aircon, Radio CD Player, 5 Door, Seats 4

Executive Car Rental – Nissan Maxima

2.2 Litre, Automatic, Aircon, Radio CD Player, 4 Door, Seats 5

Luxury Car Hire – Mercedes E-Class

3.0 Litre, Aircon, Radio CD Player, 4 Door, Seats 5

7 Seat Car Rental – Volkswagen Touran

2.5 Litre, Automatic, 4WD, Aircon, Radio CD Player, 5 Door, Seats 7

9 Seat Car Rental – Toyota Van

2.5 Litre, Automatic, 4WD, Aircon, Radio CD Player, 4 Door, Seats 9
back to top
Pick-Up/Drop-Off Point in Rayong
Car Rental Rayong – Hire cars with all car types available from leading Thailand rental companies in Bowin, Rayong region:
24/1 Moo 4

,


Pluakdaeng

,


Rayong

21140

,


Thailand
This Car Hire Phuket page contains the Rayong (Bowin) car rental location details. www.carhirephuket.com
CarHirePhuket.com permalink for this page: Car Hire Rayong (Bowin)
back to top
Rayong, where Kings park both Elephants and Ships
Bowin, or the Rayong Province as it is known locally, is where King Taksin once parked his elephant before leaving to fight off the Burmese for this territory, and where he also built a massive Navy that was launched to fend off his water-borne enemies, with all of this taking place back in the late 1700's.
Today, Rayong is a thriving province that includes both coastal plains as well as attractive island getaway spots such as Ko Samet, Ko Mun and Ko Kodi.
These popular destinations in the Gulf are just a few short hours drive from the hub of Bangkok, and offer tourists and locals both a relaxing seaside respite, far from the bright city lights of BKK.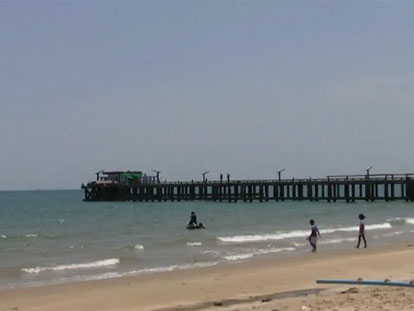 back to top
Things to do around Rayong Province
Rayong Province is rich in history and in significance as an area close to Bangkok, but seemingly far away from city life. Here you can enjoy both land-based attractions as well as island sunsets:
See the Shrine of King Taksin the Great that sits atop the site where it is believed that King Taksin had tied his elephant to a tree before leading his troops into battle against the Burmese.
For coin collectors and lovers of antiquities, the Dhammarachanusornsatan area in Kaochamao Rayong has a museum that is free to the public, and is also where there are many shrines, statues and temples dating from the Rattanakosin Age (1782-1932).
Khao Wong National Park is the perfect place to take a hike up to multi-leveled waterfalls, or just to wander the caves inside of Namtok Khlong Hin Phoeng. There is even a large habitat for brook carp called Wang Matcha – an especially peaceful place for lovers of fresh water fish watching.
Further afield is the island of Ko Samet, which is a short ferry ride from the shore where you can have an overnight on the beach in simple surroundings, and feast on fresh catch of the day, as well as getting in a bit of diving and snorkeling. The island is also of interest to treasure hunters, as it's believed that this old pirate enclave is the home to yet undiscovered buried treasure.
Upcoming Events in Rayong Province
The Rayong province offers many year-round events, easily accessible in your newly rented Rayong Car Hire: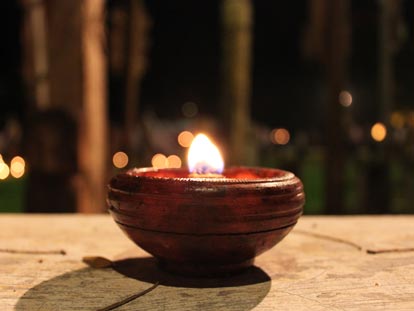 2023Nov
Thot Pha Pa Klang Nam (Robe Offering Ceremony)
Prasae River Mouth
Annually on full moon in November
During this festival, a monk's robe is prepared at the pier. At the appropriate time, a monk arrives by boat to receive the auspicious robe as has been done for over 100 years now.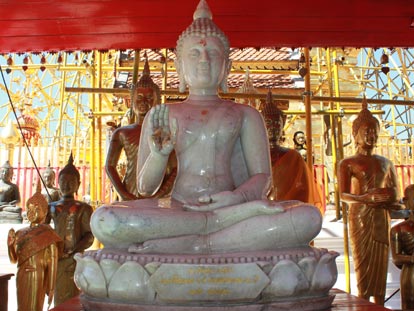 back to top
About Us
We have one goal - find the cheapest rental deals available in Phuket and Thailand. We compare all leading Thai providers in real-time to bring you the lowest rates. Find the best Phuket rental deal today!
About Us

How It Works

Car Hire FAQ

Contact

Manage Booking

Privacy Policy

Terms & Conditions

Interesting Sites
How to Hire
Enter Your Details Simply select your pick-up and drop-off dates and locations, and enter your age, currency and country of residence

Select the Best Deal We'll show you the cheapest car hire deals from local car rental companies operating via Phuket and Thailand.

Book the Best Deal Securely book cheap car hire, with the reassurance of free booking cancellations and amendments*.
Most Popular Hire Locations