Car Hire in Khon Kaen Airport (KKC)
Khon Kaen Airport (KKC) is a newly upgraded airport serving the central and eastern regions of Thailand. Flights originate and depart daily to Bangkok via Thai Airlines and if travelling to and from Chiang Mai, Nok Air offers turbo-prop service.
Khon Kaen is by far the most convenient place to hire a car when visiting the area, and our counter is located just outside the departure area and then down to the ground floor of the airport.
Renting a car at Khon Kaen Airport provides travellers to this eastern region with the best selection of models to choose from, and we compare 5 top Thai rental providers to offer you the best deals in Khon Kaen. Go ahead — search now to find the lowest rates at Khon Kaen Airport!
Budget Car Hire – Toyota Yaris

1.4 Litre, Automatic, Aircon, Radio CD Player, 5 Door, Seats 4

Executive Car Rental – Nissan Maxima

2.2 Litre, Automatic, Aircon, Radio CD Player, 4 Door, Seats 5

Luxury Car Hire – Mercedes E-Class

3.0 Litre, Aircon, Radio CD Player, 4 Door, Seats 5

7 Seat Car Rental – Volkswagen Touran

2.5 Litre, Automatic, 4WD, Aircon, Radio CD Player, 5 Door, Seats 7

9 Seat Car Rental – Toyota Van

2.5 Litre, Automatic, 4WD, Aircon, Radio CD Player, 4 Door, Seats 9
back to top
Pick-Up/Drop-Off Khon Kaen Airport
Car Rental Khon Kaen Airport (KKC) – Hire cars with all car types available from leading Thailand rental companies at the Khon Kaen Airport (KKC):
Khon Kaen Airport (KKC) Terminal


Khon Kaen Airport Road, off Maliwan Road

,


Banped

,


Khon Kaen

40000

,


Thailand
This Car Hire Phuket page contains the Khon Kaen Airport (KKC) car rental location details. www.carhirephuket.com
CarHirePhuket.com permalink for this page: Car Hire Khon Kaen Airport
Other rental locations near Khon Kaen Airport (KKC)
back to top
Khon Kaen, Region of Silk, Education, and Agriculture
Khon Kaen Airport (KKC) is the gateway to Isaan and the province and district of Khon Kaen. This area is important to the nation in terms of industry, education, and agriculture and is home to the largest regional universities: Rajamangala University and Khon Kaen University boast a total student population of over 20,000.
The city of Khon Kaen (pop. 140,000) is primarily a hub for rural industry and agriculture, but is also known for peaceful surrounds and pleasant parks. For example, the lake across from the Friendship Highway (Bueng Kaen Nakhon) – just a short drive east from the city, is a common place to find families in paddleboats having an early evening picnic.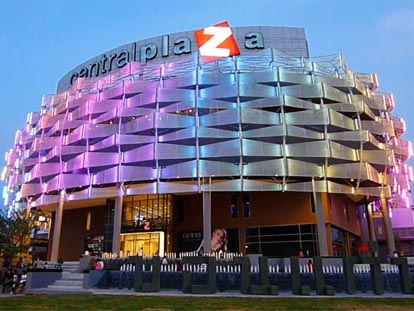 back to top
Things To Do in-and-around Khon Kaen
While mostly a sleepy university town, Khon Kaen offers the visitor some interesting digs:
Shop the brand new Central Plaza Complex that opened in 2010, and where you can easily find both local and international brands.
If you have had your fill of shopping, then try a stroll around any of the areas numerous Buddhist temples.
And after your done strolling, try the Khon Kaen National Museum, which exhibits an expansive collection of precious art, antiquities, and archeological artifacts from the region, including a skeleton of a New Stone Age man with his tools.
And to dig further into the local archeological scene, try a visit to the nearby Ban Chiang Archaeological Site. This site was designated a UNESCO World Heritage Site in 1992, and is known for pottery finds that date back to 4420 BCE and during the Bronze Age.
Events Calendar for Khon Kaen
Khon Kaen is a place of peace and relative prosperity, so these events are always a pleasure: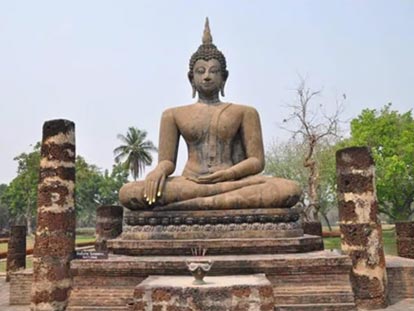 back to top
About Us
We have one goal - find the cheapest rental deals available in Phuket and Thailand. We compare all leading Thai providers in real-time to bring you the lowest rates. Find the best Phuket rental deal today!
About Us

How It Works

Car Hire FAQ

Contact

Manage Booking

Privacy Policy

Terms & Conditions

Interesting Sites
How to Hire
Enter Your Details Simply select your pick-up and drop-off dates and locations, and enter your age, currency and country of residence

Select the Best Deal We'll show you the cheapest car hire deals from local car rental companies operating via Phuket and Thailand.

Book the Best Deal Securely book cheap car hire, with the reassurance of free booking cancellations and amendments*.
Most Popular Hire Locations