Car Hire in Udon Thani Airport (UTH)
Udon Thani International Airport (UTH) serves the northeast regions of Thailand and is approximately 450 kilometers northeast of Bangkok. Flights originate to and from this airport that serve Bangkok, Phuket, and cities in Laos.
That makes Udon Thani Airport the best place to pick up a rental whenever in the region. CarHirePhuket.com offers the most up-to-date selection in the area, and the pickup point is conveniently located within the airport just outside the baggage claim area.
CarHirePhuket.com provides travelers to this most northern part of the country with the best prices and easiest access to high-quality cheap rental vehicles, suitable for all types of travel over the varied terrains found here.
Start your search now to compare real-time offers from top Thai providers — we'll find the cheapest deals without you having to visit each website, so why not search now?
Budget Car Hire – Toyota Yaris

1.4 Litre, Automatic, Aircon, Radio CD Player, 5 Door, Seats 4

Executive Car Rental – Nissan Maxima

2.2 Litre, Automatic, Aircon, Radio CD Player, 4 Door, Seats 5

Luxury Car Hire – Mercedes E-Class

3.0 Litre, Aircon, Radio CD Player, 4 Door, Seats 5

7 Seat Car Rental – Volkswagen Touran

2.5 Litre, Automatic, 4WD, Aircon, Radio CD Player, 5 Door, Seats 7

9 Seat Car Rental – Toyota Van

2.5 Litre, Automatic, 4WD, Aircon, Radio CD Player, 4 Door, Seats 9
back to top
Pick-Up Locations at Udon Thani Airport
Car Rental Udon Thani Airport (UTH) – Hire cars with all car types available from leading Thailand rental companies at Udon Thani Airport (UTH):
Arrivals Terminal Udon Thani Airport


Udon Thani International Airport, Mak Khaeng

,


Muang Udon Thani

,


Udon Thani

41000

,


Thailand
This Car Hire Phuket page contains the Udon Thani Airport (UTH) car rental location details. www.carhirephuket.com
CarHirePhuket.com permalink for this page: Car Hire Udon Thani Airport
back to top
Udon Thani, Gateway to Laos, North Vietnam, and South China
Udon Thani Airport (UTH) is the gateway to the most northeast edge of the country and is located just minutes from the city of Udon Thani.
The city of Udon Thani is most known for its potash mines and significance during the Vietnam War as an air base and relay station for Voice of America radio program. The potash mines are owned by the Asian Pacific Resource Company (Italian-Thai collaboration), and are some of the biggest in the world – producing more then two million tons of potash each year!
Because of Udon's history during that period, leftover establishments such as such as English-speaking hotels, coffee shops, and bars have been in operation for many decades.
Now under development is Udon Town, a centralized shopping complex complete with a Big C mall, Tesco Lotus and Makro Centers, and a Carrefour shopping center.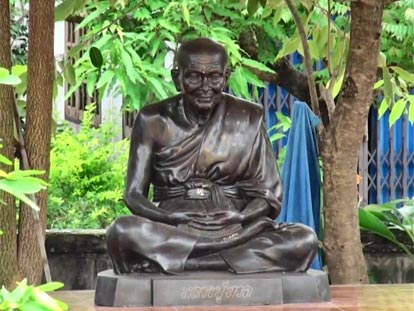 back to top
Things To Do in Udon Thani
While Udon Thani is not a major tourist attraction for the country, the entire area is a natural wonderland and very photogenic. Here are just a few of the highlights:
Visit the Udon Sunshine Orchid Farm for a variety of delicate orchids and derived perfumes that cannot be found elsewhere on the planet.
Take a walk in Nong Prajack Park, which is a very large recreational area within the city limits, and a great place to exercise or just chill. Here you will find a large lake complete with several small islands, and paddleboats that are great for feeding the fish – or taming the children.
Take a drive to the Phu Foi Lom Eco-Park, which is 40 kilometers southwest of city center and located higher up then the surrounding area, giving you good vistas of lakes and waterfalls.
Drive even further to Phu Phrabat National Park, located 60 kilometers northwest of city center and featuring many sandstone formations that date back several thousand years, complete with Bronze Age cave paintings.
Up-To-Date Events Guide for Udon Thani
While in Udon Thani, feel free to partake in the following events taken from the Udon Thani public calendar: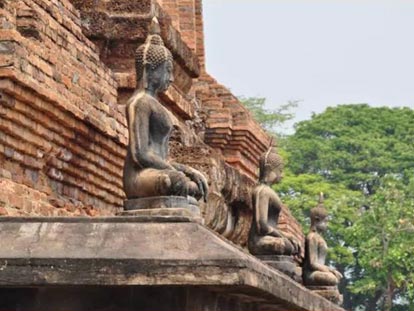 2023Feb
Ban Chiang World Heritage Festival
Ban Chiang
Annually in February
This festival takes place at the USESCO World Heritage Site of Ban Chiang, and features cultural performance from three different countries: Thailand, Laos, and Vietnam. There is a light and sound show, cultural dinners, and sales of products from the three countries all under one-performance roof.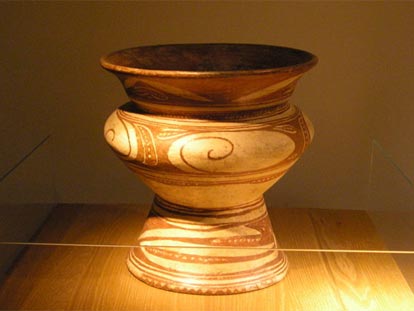 back to top
About Us
We have one goal - find the cheapest rental deals available in Phuket and Thailand. We compare all leading Thai providers in real-time to bring you the lowest rates. Find the best Phuket rental deal today!
About Us

How It Works

Car Hire FAQ

Contact

Manage Booking

Privacy Policy

Terms & Conditions

Interesting Sites
How to Hire
Enter Your Details Simply select your pick-up and drop-off dates and locations, and enter your age, currency and country of residence

Select the Best Deal We'll show you the cheapest car hire deals from local car rental companies operating via Phuket and Thailand.

Book the Best Deal Securely book cheap car hire, with the reassurance of free booking cancellations and amendments*.
Most Popular Hire Locations