Car Hire in Pattaya
Pattaya is modern city on the eastern coast of the Gulf, and is just 165 kilometers from the capital Bangkok. This makes Pattaya the perfect place to pick up a car for the drive back to the international airport, or any points in between.
You can pick up your Pattaya hire car at our easily located office in Nongprue, Banglamung, where we have a great selection of vehicles ranging from the most economical to the most luxurious. CarHirePhuket.com's great prices include taxes and fees, so there are no hidden charges and the vehicles are maintained to a "t" — as well as being up-to-date with accessories and being spotlessly clean on delivery.
Start searching now, view the lowest rates, and book the best rental deals in Pattaya, all with the reliable service you expect from the top Thai rental providers. We'll compare real-time deals to find you the best Pattaya rental price — all rates are inclusive of taxes and fees, so you can book in confidence that there'll be no hidden charges. It's really that simple!
Budget Car Hire – Toyota Yaris

1.4 Litre, Automatic, Aircon, Radio CD Player, 5 Door, Seats 4

Executive Car Rental – Nissan Maxima

2.2 Litre, Automatic, Aircon, Radio CD Player, 4 Door, Seats 5

Luxury Car Hire – Mercedes E-Class

3.0 Litre, Aircon, Radio CD Player, 4 Door, Seats 5

7 Seat Car Rental – Volkswagen Touran

2.5 Litre, Automatic, 4WD, Aircon, Radio CD Player, 5 Door, Seats 7

9 Seat Car Rental – Toyota Van

2.5 Litre, Automatic, 4WD, Aircon, Radio CD Player, 4 Door, Seats 9
back to top
Pick-Up and Drop-Off Point in Pattaya
Car Rental Pattaya – Hire cars of all types available from leading Thailand rental companies in Pattaya:
219/1-3, Moo 10 Liabchyhard (Beach) Road

,


Banglamung

,


Chonburi

20260

,


Thailand
This Car Hire Phuket page contains the Pattaya car rental location details. www.carhirephuket.com
CarHirePhuket.com permalink for this page: Car Hire Pattaya
back to top
Pattaya, City by the Sea
Pattaya is well known to foreign retirees as a special place in Thailand, as those over the age of 50 can obtain a special visa to live in the district.
Relatively inexpensive to live or to visit, Pattaya offers everything you would expect from a city on the sea. Excursions to the gulf islands, municipal beaches, great shopping and a great nightlife all make Pattaya a fantastic place to stay and play.
As the second most visited city in Thailand, you will find activities galore, from jet skiing and parasailing to diving and speedboat riding, and rides to islands often not listed on any maritime charts.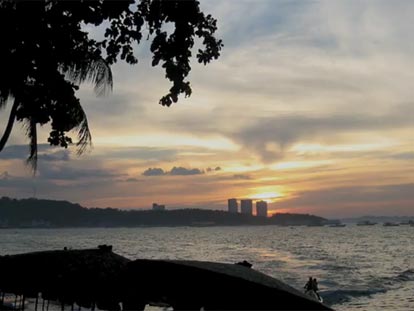 back to top
Pattaya – Thailand's City by the Sea
As the second largest city in Thailand, and a city designated as an R&R destination during the Vietnam War, you would be correct to expect a multitude of things to do and to see.
For golfers, there are over 21 golf courses in the area, and several theme parks and zoos such as Elephant Village, where you can witness re-enactments of ancient ceremonies involving pachyderms.
At the Nong Nooch Tropical Botanical Garden, located about 15 kilometers south of the city, you will find cultural shows featuring trained chimpanzees as well as the expected array of orchids and rare flora.
Underwater World is a world-class aquarium that includes a large selection of denizens of the deep Gulf, to include sharks and stingrays. For even stranger displays, try Ripley's Believe It or Not Museum that is open year round.
Old navy buffs and photographers will want to visit Khao Phra Bat, which is a small mountain located on the way to Jomtien Beach just south of the city, and where you are provided a panoramic view of the city's crescent shaped bay, as well as a Monument to Kromluang Chomphonkhetudomsak, the founding father of the modern Thai Navy.
Find more information and great ideas about Pattaya on these website: Tourism Thailand, 1StopPattaya.com Pattaya tourist guide, and WikiTravel Pattaya guide.
Events Calendar
Pattaya offers many year-round events, easily accessible in your newly rented Pattaya hire car: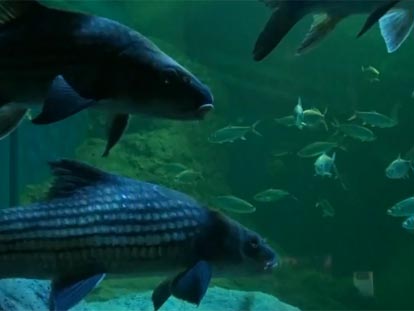 2023Nov
Miss International Queen and Pattaya Pride Festival
Pattaya
Annually each November
In 2007, the Miss International Queen Contest drew over 25 million national TV viewers, as this pageant aired for transgendered persons and transsexuals to elect their top honor. The pageant is always followed later in the month with a Gay Pride Festival and celebrations that go on until December 1st, World Aids Day, with proceeds going to HIV/AIDS-related charity.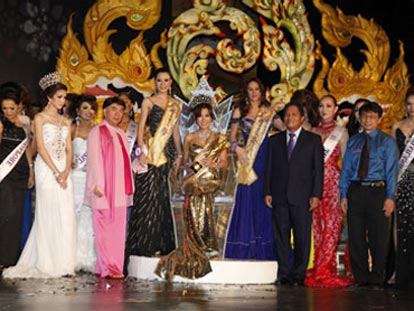 back to top
About Us
We have one goal - find the cheapest rental deals available in Phuket and Thailand. We compare all leading Thai providers in real-time to bring you the lowest rates. Find the best Phuket rental deal today!
About Us

How It Works

Car Hire FAQ

Contact

Manage Booking

Privacy Policy

Terms & Conditions

Interesting Sites
How to Hire
Enter Your Details Simply select your pick-up and drop-off dates and locations, and enter your age, currency and country of residence

Select the Best Deal We'll show you the cheapest car hire deals from local car rental companies operating via Phuket and Thailand.

Book the Best Deal Securely book cheap car hire, with the reassurance of free booking cancellations and amendments*.
Most Popular Hire Locations